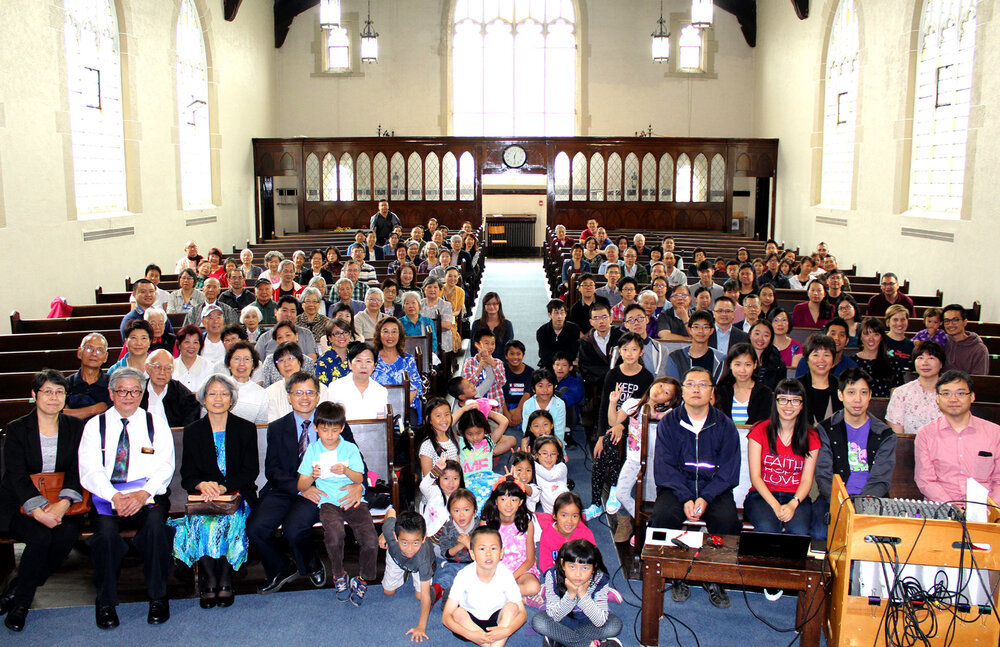 TCMC Church History
In 1979, the Conference of Mennonites in Canada proposed the development of Mennonite church ministry in the Chinese community. This church plant began with Pastor Winfred Soong and his wife Jean Soong. A small planting team began informal gatherings at the Toronto United Mennonite Church on Queen street. The congregation was formally organized in 1980 and began meeting for afternoon services at the Danforth Mennonite Church.
Since our inception, the Toronto Chinese Mennonite Church (TCMC) has been committed to the mission of reaching the local Chinese community within the diverse and multicultural context that shapes the city of Toronto. Begun primarily with outreach ministries to newly landed immigrant families and overseas students, our church now has growing ministries in English, Cantonese, and Mandarin groups and we continue to connect with new Canadians as they settle and adjust to living in a new culture.
Sunday worship at TCMC is conducted in three simultaneous services, one in English, one in Cantonese and the third in Mandarin. Average attendance for each group is about 30 with along with 30 children in our children and youth ministries. Aside from worship, Sunday school, fellowship, small group, and prayer meetings form active components of our ministries. Many of us are first-generation Mennonites.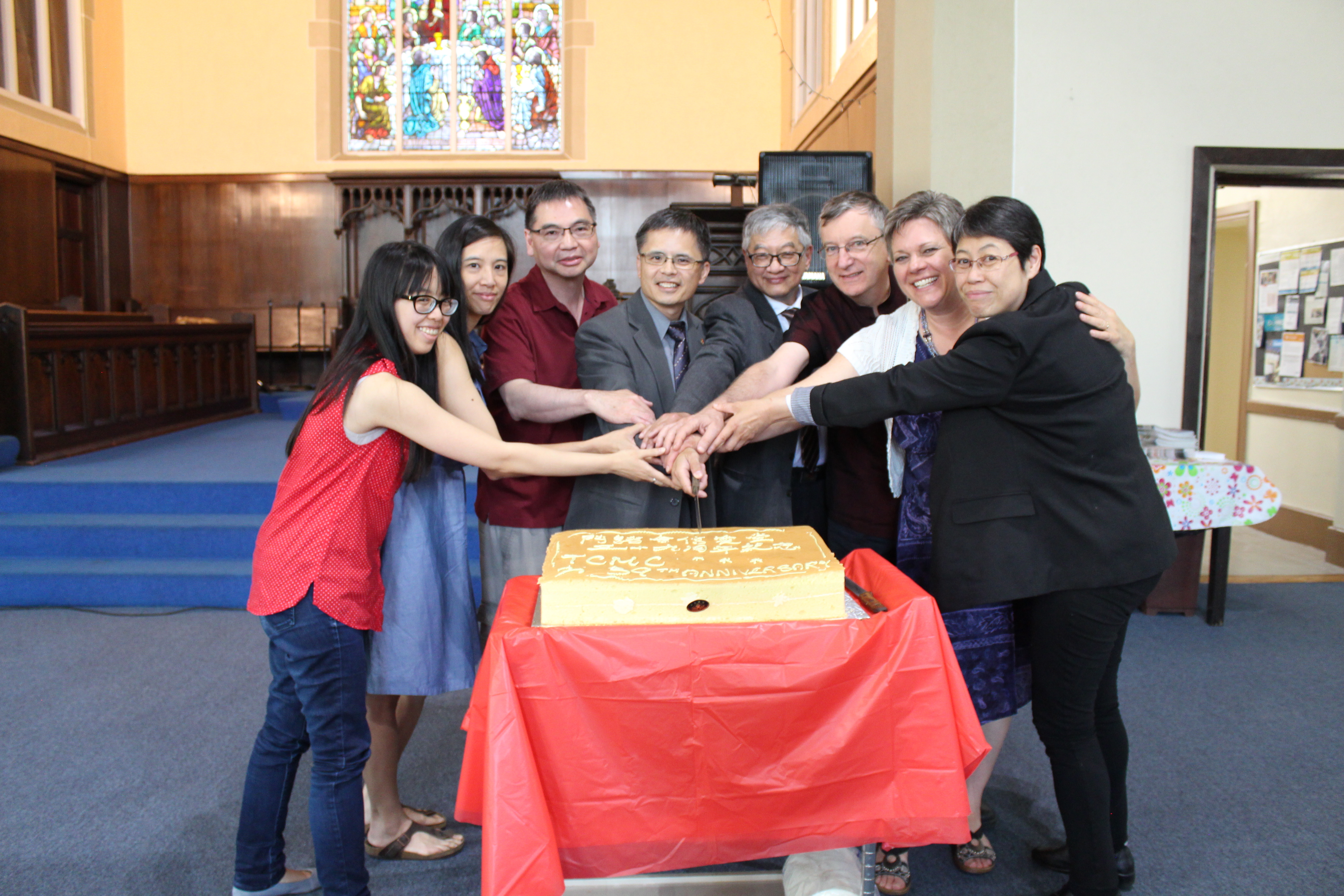 Here are some significant milestones in TCMC's story:
1980: The church started with about 19 founding members who partnered with Winfred and Jean Soong. The first outreach project was Chinese language classes offered to the children living in the neighbourhood. The families of the children were invited to join the Sunday school classes. During our first Christmas worship we had our first baptism where three members were received.
1984: The church held its first summer retreat at Shalom by the Lake, with the theme being "Abundant Life". Many people came to faith that summer. We had our first child & family dedication and two membership transfers
1985: There was a great need for teachers as our Sunday school ministry exploded, offering fourteen different classes in English and Cantonese.
1987: As the church began to grow, we began to have bilingual services where English (headphone) translation was offered to our Canadian-born Chinese (CBC) students. Ann Yip, our seminary intern, assisted with the growing youth fellowship.
1988: Pastor Stephen Leung was invited as our interim pastor as pastor Soong travelled to Hong Kong to encourage the overseas students who returned after graduating.
1989: Danforth Mennonite embarked on building expansion and we sought for a temporary place to gather for worship. God led us to rent space from the Rogers Memorial Presbyterian church. This was our first opportunity to have two morning worship services simultaneously in Cantonese and in English.
1990: As our church grew there was a vision to expand and plant a sister church. A dedicated planting team began to gather in the Markham area in response to the rapid influx of Chinese immigrants from Hong Kong. The Markham Chinese Mennonite Church (MCMC) was established in partnership with the Hagerman Mennonite Church in 1991. MCMC continues to serve and minister as an independent congregation as they share church facilities with Hagerman Mennonite Church.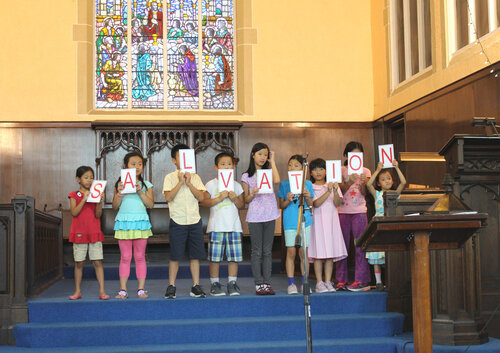 1992: The young adults were growing and maturing so we extended a call to invite Christopher Chung to serve as the pastor for our English speaking congregation.
1996: This was the beginning of the wedding years. In the short span of three years 17 couples from our church were married by Rev. Soong. Pastor James Evans was called to serve as the pastor of our English speaking congregation
1999: In January we launched a new Mandarin speaking fellowship to meet the needs of the growing number of Chinese immigrants from mainland China. New friends were eager to join the weekly event for fellowships and conversation. The Cantonese Sunday services offered translation into Mandarin for the newcomers. After several years, this group formed our Mandarin ministry.
2000: We acquired our church building in August of this year. Mennonite Central Committee was one of the partners who shared space with us. While new ownership challenged us to practice faithful stewardship, it also served as a significant milestone that fueled enthusiasm and a vision for future ministries.
2001: Pastor Chen Huiqiang was invited to serve as interim pastor of Cantonese congregation.
2002: Mike Davis was invited to be our interim English speaking pastor. Pastor Jameson Sung invited to lead Cantonese -speaking congregation (2002 - 2015).
2003: Jeff MacMillan was invited to be our English speaking pastor & Frank Liao was invited to pastor our Mandarin speaking congregation.
2007: Building renovation project was initiated to accommodate the Victoria Education Centre Montessori and Child Care center
2009: Brian Quan was called to pastor our English speaking congregation. Brian began his journey with us in 1979 as a student of our Chinese language classes.
2017: Pastor Ronald Au invited to lead Cantonese congregation.
2020: A milestone year as we celebrated 40 years of God's faithfulness. We commemorated our anniversary service with a mortgage burning ceremony.